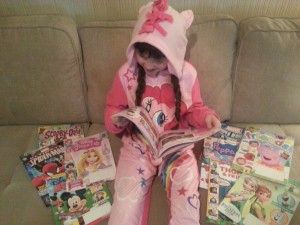 What's more exciting to a child than receiving her own mail? I know in our house Emily loves when anything arrives via mailbox, especially magazines. She is always after Redan Magazines when we are in the grocery store. Instead of buying just one, you can use the discount code below to get a lot more for you buck. Emm was thrilled to check out all the samples that arrived and all of a sudden the online world just disappeared as the scissors, pens, crayons, and glue appeared. The magazines are filled with fun stories to read, mazes, crafts and game. There are also stickers. This is a perfect gift for kids!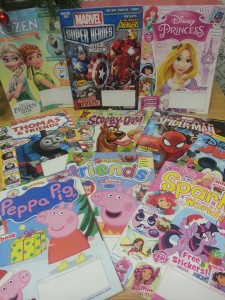 A Magazine For Every Child! Great Interactive Children's Magazines Each issue contains stories, a craft project, a collectible poster and a workbook full of fun educational activities that are designed to give your child a head start in developing their early learning skills with the help of their favorite characters. Your child will spend endless hours stimulating their imaginations and having fun not realizing they are learning! These interactive magazines make the perfect gift!
SPECIAL DISCOUNT CODE!!! Redan Publishing is offering 3decades3kids readers a special discounted offer plus a FREE bonus issue for ordering. Go to go http://www.redan.com/USFamilyGuide.htm and click on the magazine cover with your child's favorite character to order.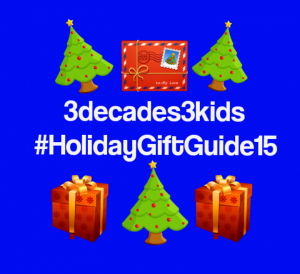 Disclosure: No compensation was given for this post. Diane Sullivan was provided with sample magazines in order to facilitate this review. All opinions are that of my own and honest. This post opp is in partnership with USFamilyGuide. Contact me at Diane@3decades3kids.net and @3decades3kids. This post is part of our #HolidayGiftGuide15 series.