Directory
About BigAppleKidsGuide.com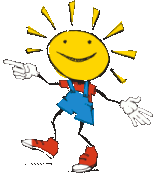 New York City is a great city for families. Anything you can think of to do, you can find it in New York City. There are museums, shows, tours, sporting events, and other entertainment venues galore. Whatever you can't find in the borough you are currently in is only a subway ride away. You could stay here for a month or more and still never run out of things to do.
Just look around this website. Here you'll find some more specific ideas of fun things to do in New York City along with some great discounts. Just take a look, and you'll find that New York truly has something fun to please every member of your family.
Written by Jeryl Marcus
Says Me Says Mom