Recently our family was invited to check out Brickfest Live! Anyone that knows us knows just how much we love Legos! We have been a Lego family since forever! There are shelves in our house dedicated to Lego Star Wars, Lego Marvel Superheroes, Lego Harry Potter and assorted Lego creations from throughout the years! Legos are a great way for our family to spend time together building and having fun. So, when we were invited to Brickfest, we could not wait. It was a first for us and we really had no idea of what to expect. Let me tell you up front Brickfest totally surpassed our expectations.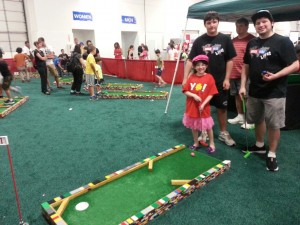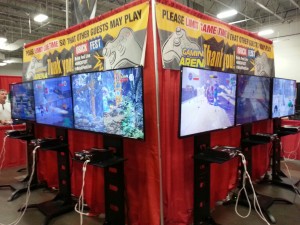 Brickfest Live is a family-friendly convention in which people gather together to show off their incredible Lego sculptures and express their love for all things Lego! It's for all Lego fans, ages from toddler to oldie. While we were there, my family got the chance to try out some of the newest Lego games like LEGO Jurassic World, along with a number of other titles. There was also a trivia contest which my children enjoyed partaking in very much! The highlight of the entire experience had to be the Lego-themed mini-golf course, which was a perfect attraction for all. Nine holes of Lego fun. Our entire family played and really loved it. My daughter also had the chance to build her very own race car out of Legos and then race against other convention-goers. Her car came in first. There was no actual prize and you didn't get to keep the car, but it was so much fun.
There were many different Lego sculptures to see, including some that glowed in the dark and some that had working trains! One of the highlights of Brickfest was all of the different building areas. They were set up throughout the mini convention and there were more than plenty of bricks available to built to your heart,s content. They even had a gigantic round sitting area where kids could sit amongst big lego pieces and build right where they sat! One of my favorite stations was the Book Station- filled with beanbag chairs and stocked with Lego books courtesy of DK Publishers. It was a great place to take a rest and read your favorite Lego title.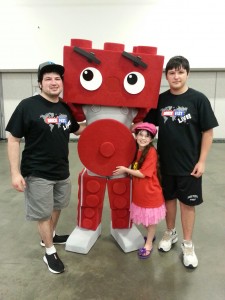 So, if you are looking for a great event to attend alone or with the family, Brickfest is just for you. You can check out more about Brickfest here including pricing and dates they will be in an area by you. PS: Bring your pockets filled with cash, you will definitely want to leave with a Lego in hand. Many of the vendors have pieces to buy alone including hard to find figures and sets. Em had an awesome time building her own Lego girl figures and adding accessories, while my sons found some one of a kind Legos. Big or Small there was something for all. See you at the next Brickfest!
http://events.brickfestlive.c
om/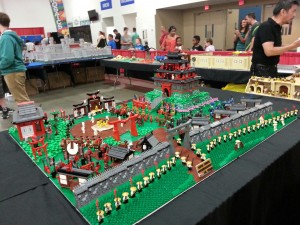 Disclosure: Diane Sullivan was extended a family pass to attend Brickfest in order to facilitate this review. No compensation was given for this post. All opinions are that of my own and honest. Please contact me Diane@3decades3kids.net or @3decades3kids across social media platforms.
3decades3kids.net