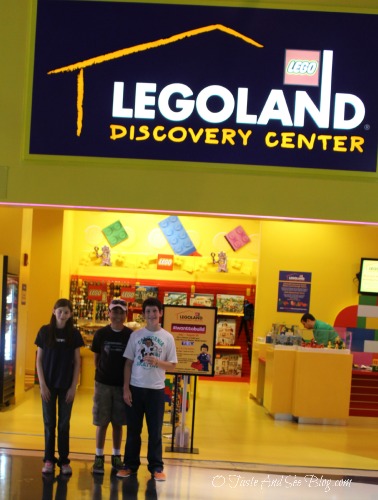 Back in the spring I received tickets to the LEGOLAND Discovery Center in Grapevine, TX. We "planned" the trip several times but each time something would come up and we'd have to re-schedule.
Our son's birthday is in July and since we're out of school and looking for things to do we thought it might be fun to take a couple of friends for a little celebration by FINALLY go to LEGOLAND. He chose two friends from church, one had been before and one hadn't. Everyone was very excited.
I HIGHLY recommend purchasing tickets online, it is busy in the summer. (Also, Coupon Here!)
Our visit started with the LEGO® Factory Tour. It was very interactive as Professor Brick-a-Brack chose children from the crowd to participate. Of course, it wasn't the real factory. Everything was either made of LEGO bricks or to look like LEGO bricks. It was a great explanation of the process.
Some of the highlights were…
Kingdom Quest Laser Ride. Each of us had a laser gun in which to shoot the "bad guys" as we traveled along. I will have to admit, there was a bit of "smack talk" (from us moms) as to who would score the most points. The boys openly accepted our "challenge" but in the end it was Faith, the quiet young lady, who smoked us all! No kidding, she put a whoopin' on us!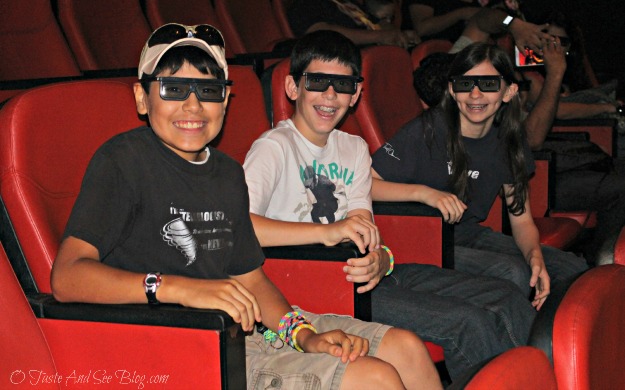 Next, was the 4-D Movie. In case you aren't familiar with 4-D, it just means 3-D with an even more tangible aspect…like literal water spraying on you from a fire hose, wind in your hair as a character flies through the air. Three different movies were playing and the first we saw was Clutch Powers. It was really cute and had a great message about working together and avoiding selfishness…and I think it also has the most water.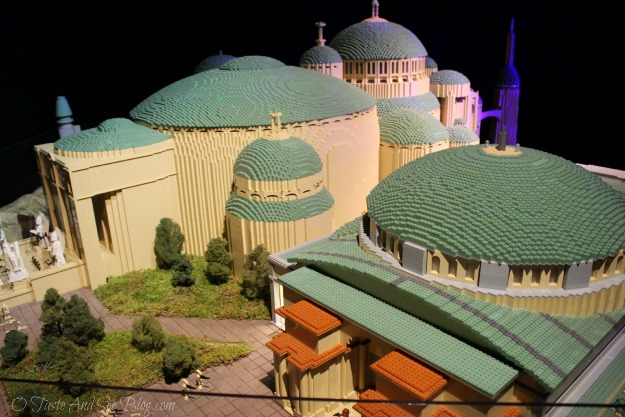 From the 4-D movie we went on to the Star Wars MINILAND Model…built completely of LEGO bricks, of course.
The detail is unbelievable! It really is just like the movie!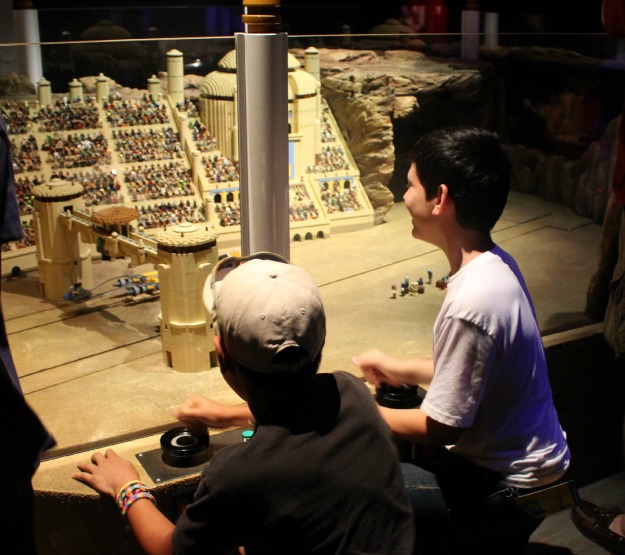 Everyone enjoyed the interactive aspect, too. Who doesn't love racing Podracers?
Again, the details we incredible. I know you can't tell but each of those tiny little people look exactly like they do in the movie.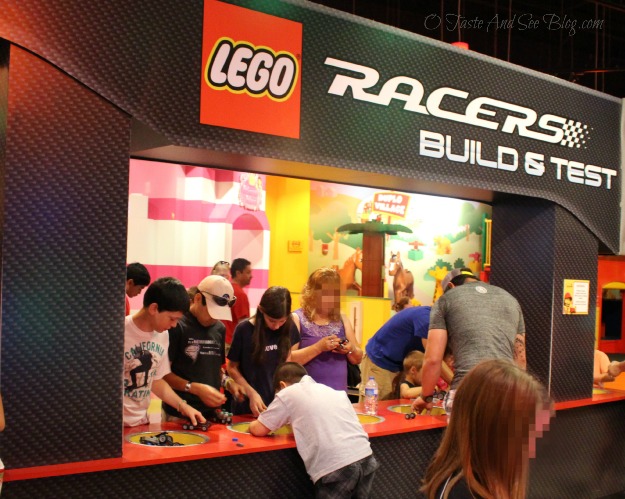 The biggest hit of all was the LEGO Racers Build and Test, where you do just that….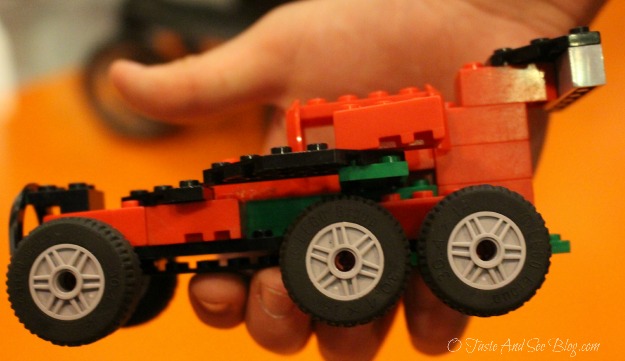 build a car from scratch, then…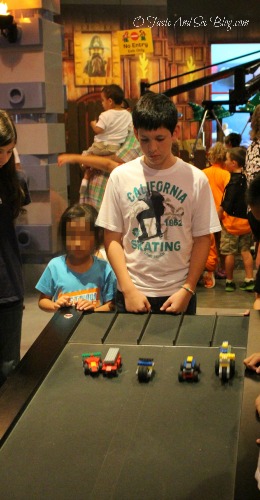 Race it against others or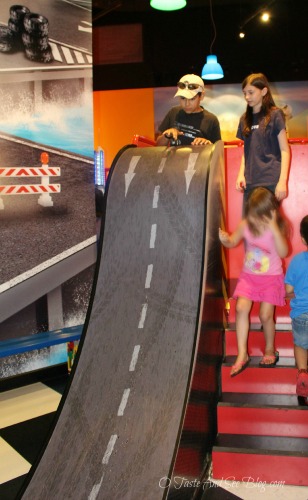 Down the steepest track, to see if it holds up.
We spent a LONG time here…they were having so much fun!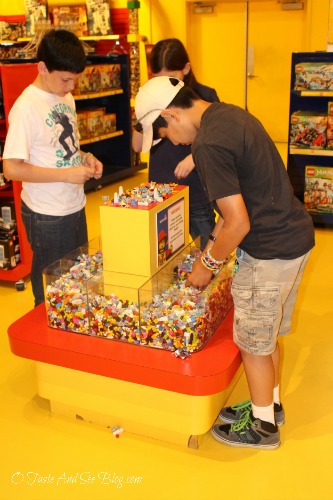 You could even play with LEGO bricks in the gift shop.
And just for us Texans…
Big Tex and the Ferris Wheel from the Texas State Fair, made of LEGO bricks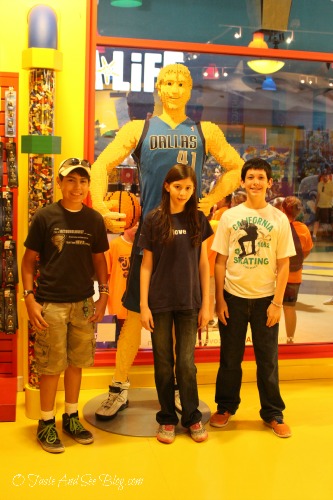 And a life size Dirk Nowitzki
The best thing about LEGOLAND Discovery Center in Grapevine, TX….there's something for EVERYONE! I was a little concerned because we took twelve and thirteen year olds. I didn't know if things would be geared more for little ones. While there was PLENTY for little one to do, our "older" kids had just as much fun! They could have played for days!!